Stream on Demand


Stardate 2030: How can we speed up adoption of future innovation?

Find out what happened when we went live in the Metaverse to explore the future of FMCG innovation - and how to get consumers on board with change.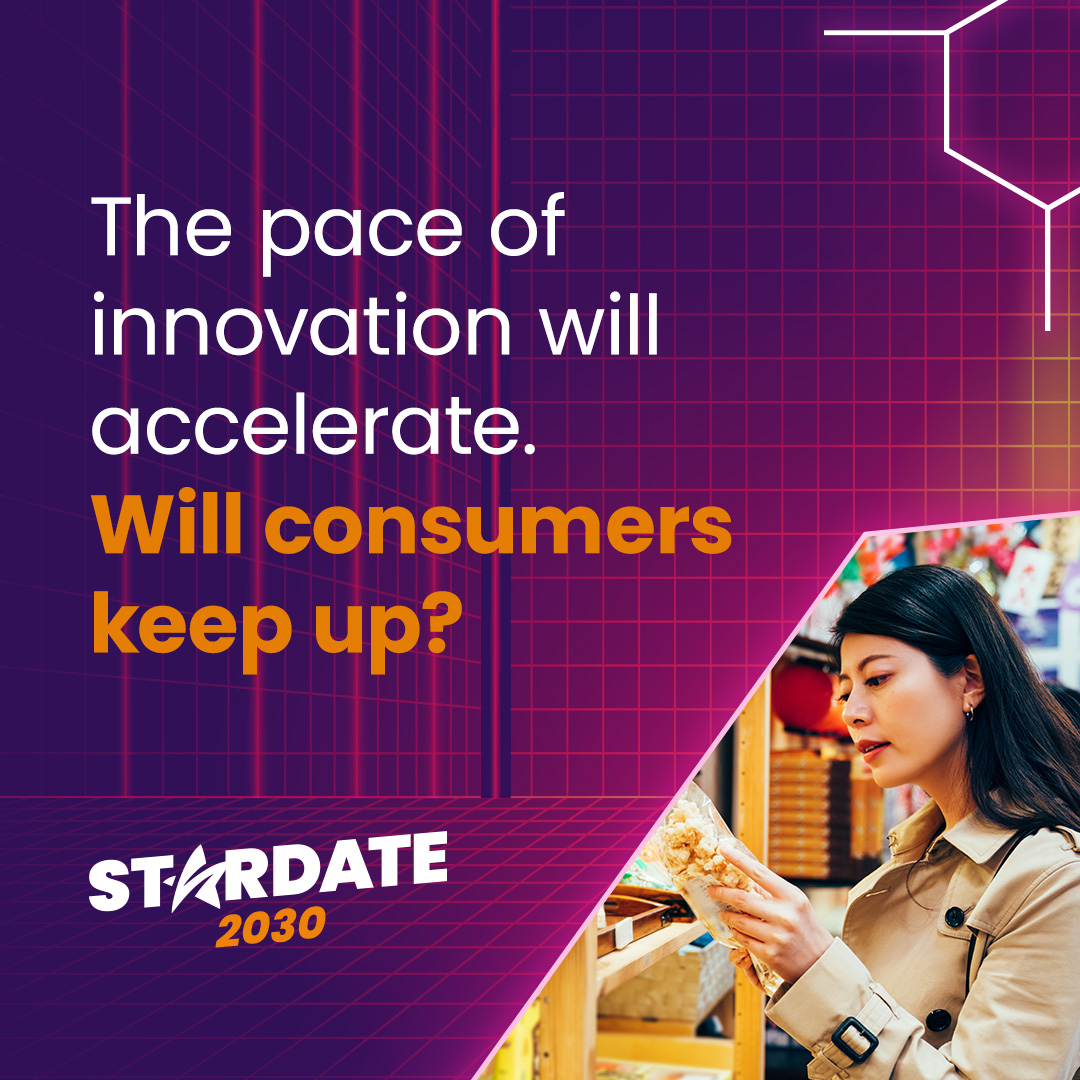 Stardate 2030

November 1st, 15:00-16:15 GMT / 11:00-12:15 EDT
The FMCG industry is heading full speed toward a future set up to tackle global issues with solutions including cultured meat, animal free dairy and more. But do consumers have the appetite for change?
Featuring guest speaker Nicole Johnson-Hoffman, CEO of Believer Meats (previously Future Meat Technologies). Catch up on the content below and find the answers to the questions on everyone's minds:
What are the most compelling names and claims supporting future innovation?

Can skin rewilding be the new anti-ageing of skincare?

What makes shoppers feel more positive about the future?

What do consumers

really

think of cultured meat?